Biocomplex
Synchronization Bitrix24 1C:ERP Enterprise Management 2
Field of activity:
Developer, manufacturer and supplier of hose systems and other solutions for the processing and disposal of agricultural waste
Integrations:
1C:ERP Enterprise Management 2
Bitrix24 version:
1C-Bitrix24: Corporate portal - 250
Link:
https://biokompleks.ru/
CLIENT INFORMATION
The Biocomplex company specializes in the design, construction, and reconstruction of systems for the processing and disposal of livestock wastewater from pig farms and cattle farms.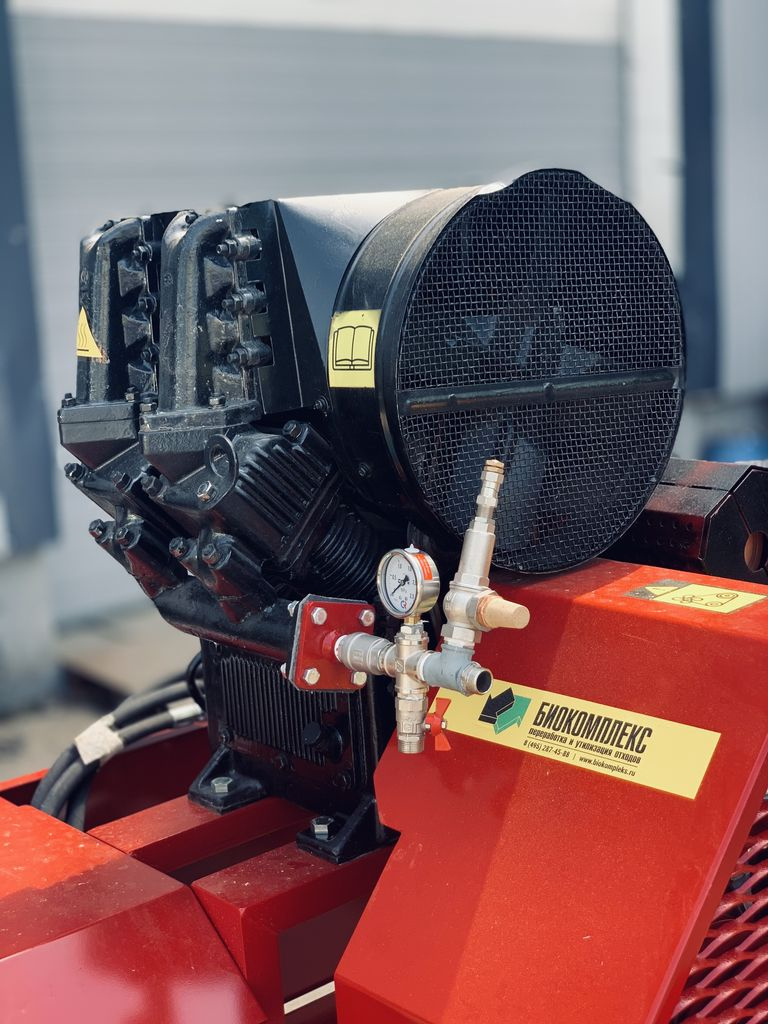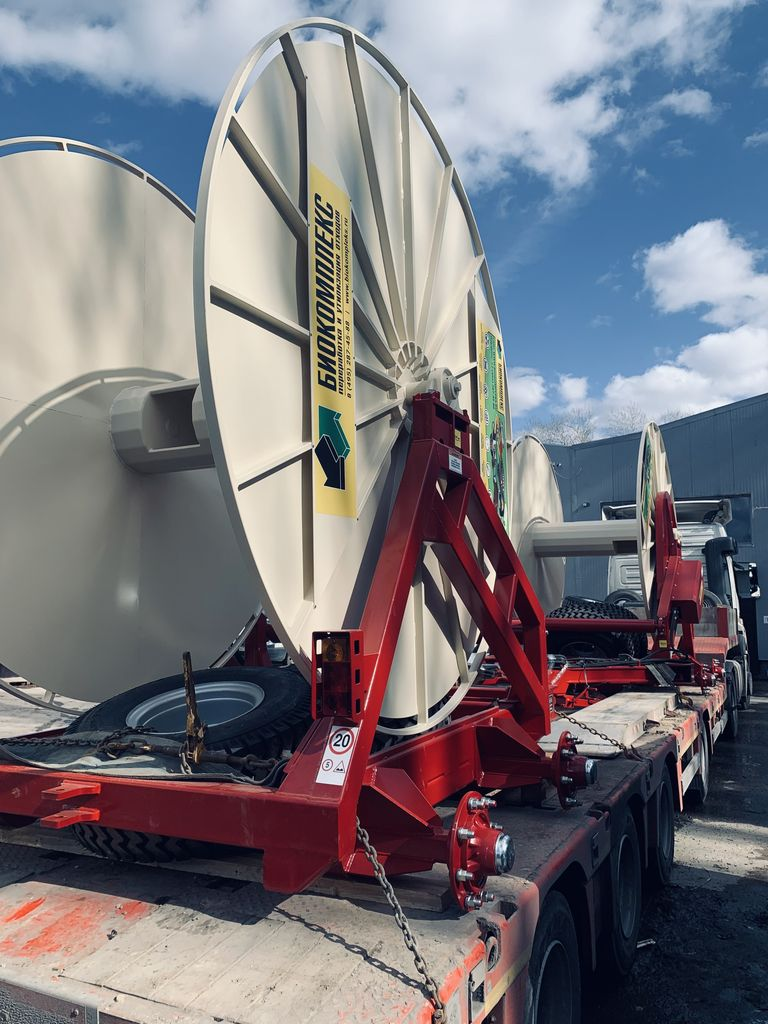 THE NEED FOR IMPLEMENTING BITRIX24. WHAT PROBLEMS DID THE CLIENT COME WITH?
The main task was two-way synchronization of B24 and 1C ERP Enterprise Management 2: companies and contacts, connections between them, as well as setting up the ability for managers to create commercial proposals in 1C without leaving Bitrix.
IMPLEMENTATION PROCESS, PROJECT FEATURES
At the initial stage of work we:
deployed boxed Bitrix24 for 50 users
carried out the integration of telephony (Beeline, Asterisk), as well as corporate mail with Bitrix24
Next, we carried out analytics on integration with 1C, since there is no standard synchronization module for 1C:ERP, and an attempt to install a module from a different configuration led to many errors, we decided to develop our own integration from scratch based on the REST API.
Working in a project team with a 1C specialist, we set up two-way exchange of contacts and companies, and also implemented built-in buttons in Bitrix24 that open a web frame from 1C to:
transactions with the ability to create a CP/account/order with a pre-filled counterparty and open the created entity for editing;
companies that open a corresponding counterparty in 1C;
contacts, opens the corresponding individual in 1C.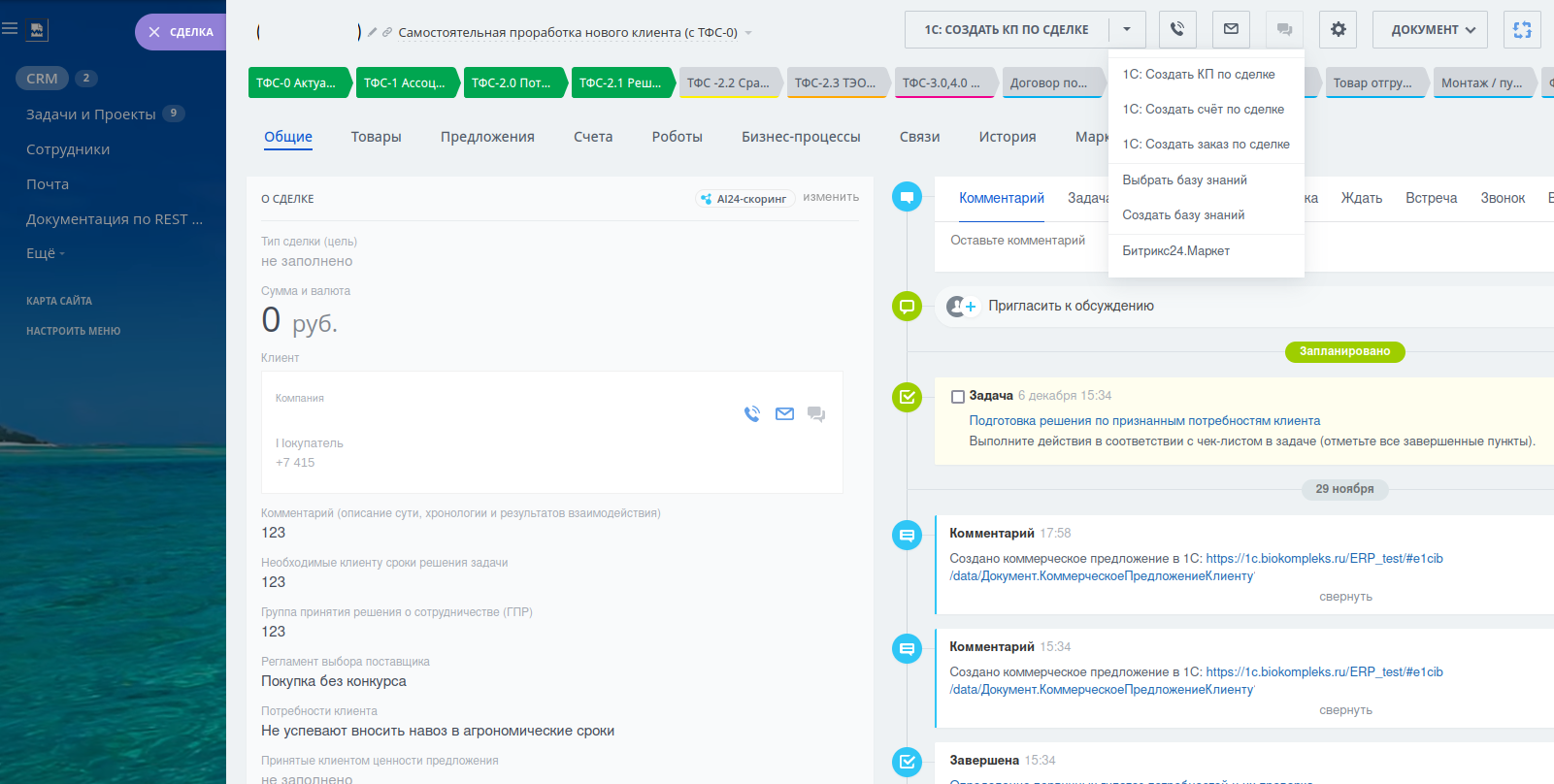 CRM
In terms of CRM, we completed the tasks of setting up and finalizing Bitrix24 for the client's processes:
Business processes
Processes configured:
Auto naming of leads, deals
Control of stages of transactions at which interaction with 1C is permissible
WORKING WITH THE SOLUTION. RESULTS ACHIEVED
Employees work daily in Bitrix24. Now they don't need to switch between systems, thanks to two-way integration, they work in 1C with transactions and clients, issue invoices and commercial proposals directly from Bitrix24.
BENEFITS FROM IMPLEMENTATION
Thanks to the implementation of Bitrix24, applications are processed faster and with better quality, thereby increasing the company's profit.
Managers are happy because It has become more convenient to work with transactions, all communication has been improved. Department heads control the work process at all stages of transactions.