Thermodome
Implementation of Bitrix24 on a turnkey basis
Field of activity:
Complex projects for the construction of houses and the sale of apartments
Integrations:
Viber, VKontakte, Facebook, Instagram, MANGO, Megafon
Bitrix24 version:
1C-Bitrix24: Corporate portal - 250
Link:
https://termodom-pnz.ru/
CLIENT INFORMATION
The Termodom holding carries out complex projects for the construction of houses and the sale of apartments, completely creating the infrastructure of the microdistrict (kindergartens, schools, sports and entertainment complexes). A separate area of activity is the provision of residential real estate exchange services.
The company employs more than 3,000 people.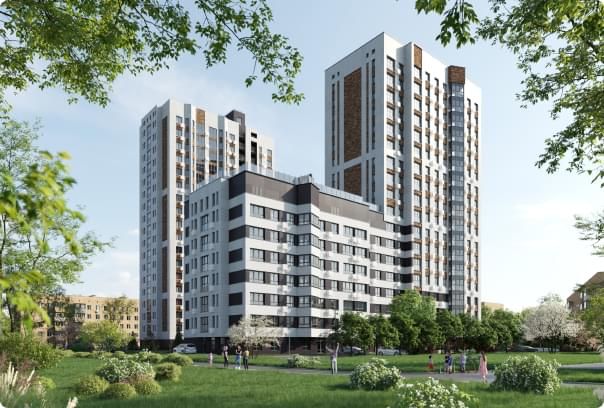 WHAT PROBLEMS DID THE CLIENT COME WITH?
There was no single program in which employees and managers could:
automate work with clients from the first contact to the conclusion of an agreement in CRM.
Sales were organized through a feedback form on the website, by telephone and office visits.
IMPLEMENTATION PROCESS, PROJECT FEATURES
We conducted a pre-project survey, analyzed the company's business processes and drew up a plan for implementing Bitrix24.
We deployed a test Corporate portal and connected the portals to the Gitlab version control system.
We connected MANGO OFFICE telephony to organize a contact center.
We integrated Bitrix24 with websites.
We connected CRM forms and online chat to the websites.
We set up work with Viber, VKontakte, Facebook, Instagram, mail and Megafon telephony.
Set up lead and contact cards. We assigned roles in CRM (manager + supervisor) and access rights.
We added several transaction directions, universal lists, and reports.


Set up business processes
in lidach:
indication of the source of information.
on transactions:
control of filling out client data;
processing of transactions "General", "Exchange Service", "Transfer of Real Estate";
control of transaction processing time;
creating a new transaction in the real estate transfer department.
on universal lists:
register of outgoing correspondence;
report on apartment inspection reports.
Conducted training for company employees on working with leads, contacts, transactions and the corporate portal.
We completed a development that sends a notification to the manager about calling the client at a certain time if the client does not pick up the phone.
WORKING WITH THE SOLUTION. RESULTS ACHIEVED
Employees work daily in Bitrix24.
CRM processes lead requests received from forms on the website and by phone. They are started manually if you communicated at a live meeting.
Conduct transactions with existing clients.
Integration with websites allows you to work on the portal in a single window mode and keep records of all transaction details.
BENEFITS FROM IMPLEMENTATION
Thanks to the implementation of Bitrix24, it was possible to build high-quality customer support from the first contact to the conclusion of an agreement in CRM. Set up business processes for managing sales and customer relationships. Optimize the work of sales managers. Organize the work of the corporate portal.
Assess the state of sales in real time, obtain analytical reporting for making management decisions.