Chinsail
Setting up end-to-end analytics
Field of activity:
Sale of used tires and wheels for cars
Bitrix24 version:
Cloud: Professional
Link:
https://shinsale.ru/
CLIENT INFORMATION
The Shinsale company sells high-quality used tires and wheels for cars.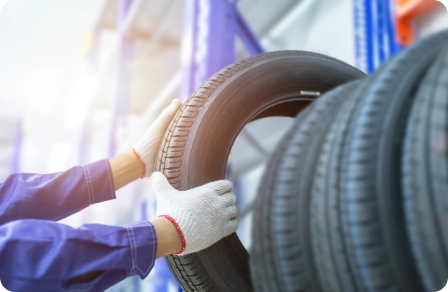 TASKS THE CLIENT CAME WITH
It was necessary to help set up end-to-end analytics in order to see how effectively advertising from different sources works and estimate the real cost of attracting a client.
IMPLEMENTATION PROCESS, PROJECT FEATURES
We contacted the project curator, conducted an audit on the portal and started setting up. End-to-end analytics requires taking into account different traffic sources. To do this, we set up call tracking and also transferred UTM tags from leads to deals.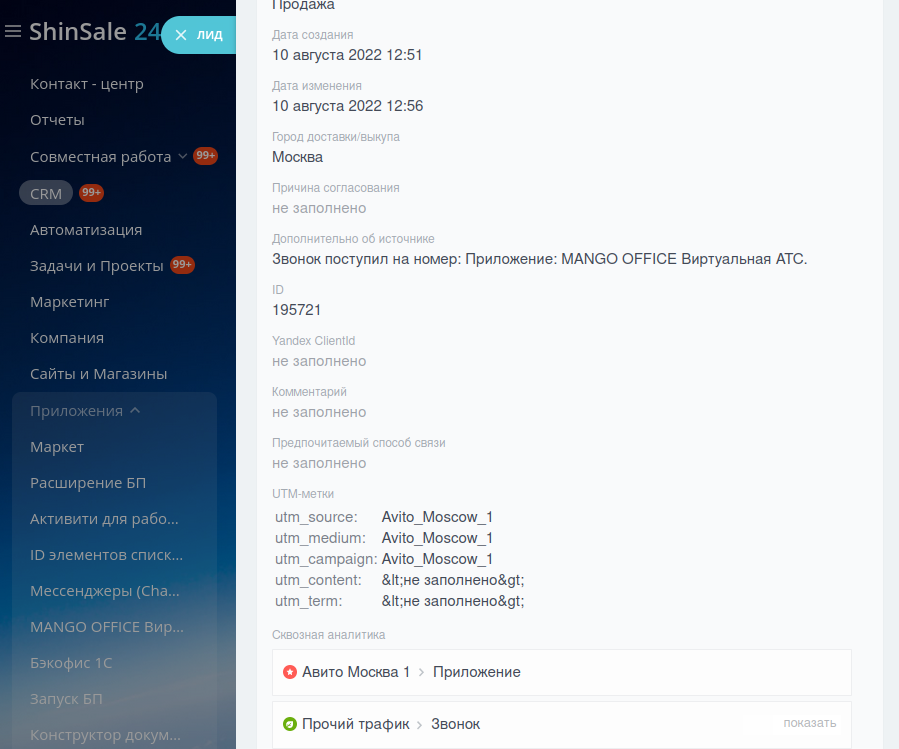 There is a form on the client's website in which the buyer indicates his phone number and notes which messenger is more convenient for him to communicate through (WhatsApp or Telegram). After sending the form to Bitrix24, a lead is created, and the manager continues communication directly through the open line.
We have set up the initiation of a dialogue in messengers with a link to a lead from the form to avoid duplication. Without this setting, the lead would be created twice: one from the completed form, and the second from the chat in the messenger, and they would need to be combined manually.
We also helped develop scenarios for processing leads from the new form. We set up a webhook, thanks to which the "Source" field can be used in analytical systems. Installed and configured Zoom Kit.
WORKING WITH THE SOLUTION. RESULTS ACHIEVED
End-to-end analytics combined the work of the marketing and sales departments. Using UTM tags, you can track which advertising channel the lead came from, and sales staff note the convenience of working with leads, since the entire history is stored in one card.
BENEFITS FROM IMPLEMENTATION
By setting up end-to-end analytics, the company receives targeted leads and sees which channels work better. You can track data on advertising costs from the marketing side and successfully closed deals from the sales department. Based on them, determine which advertising channel brings more leads who subsequently make purchases.