Автор статьи
Глеб Антоненко
When submitting an application for leave for approval, a number of persons and departments are involved: the employee himself, managers, the personnel department, and accounting.
We set up simple automation to speed up the approval process at all stages.
How it works
The employee starts the process through the Live Feed. You can select "Application for a vacation" if it is a planned, paid vacation or "Application for a vacation at your own expense"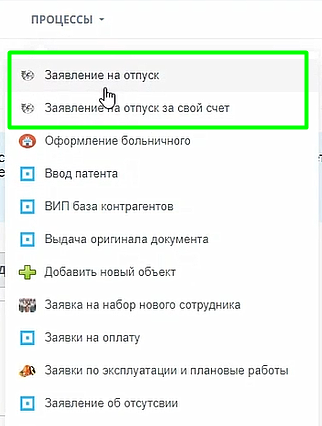 Clicking opens a form to fill in the fields: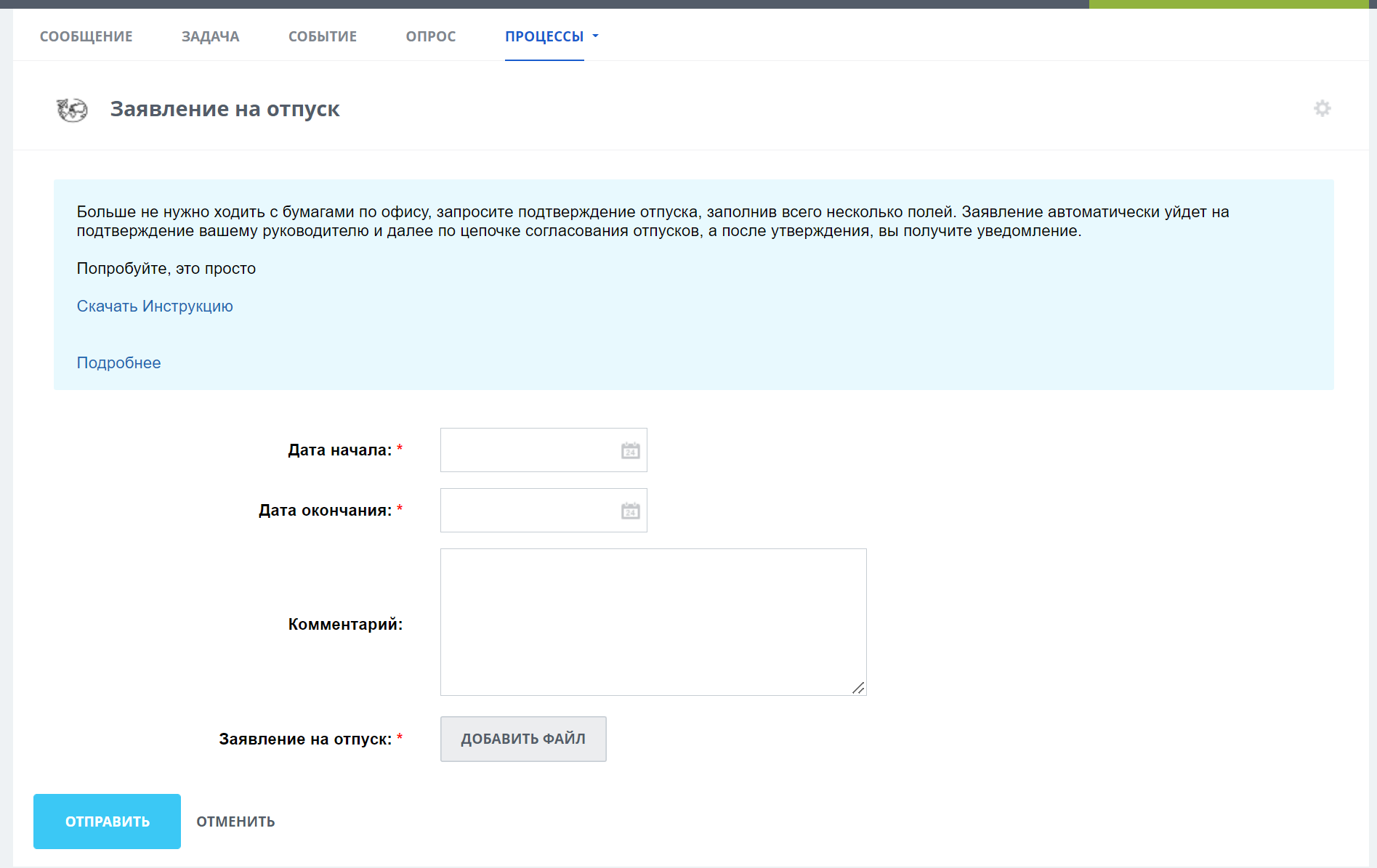 After filling out and sending, the application gets approved in the form of a task.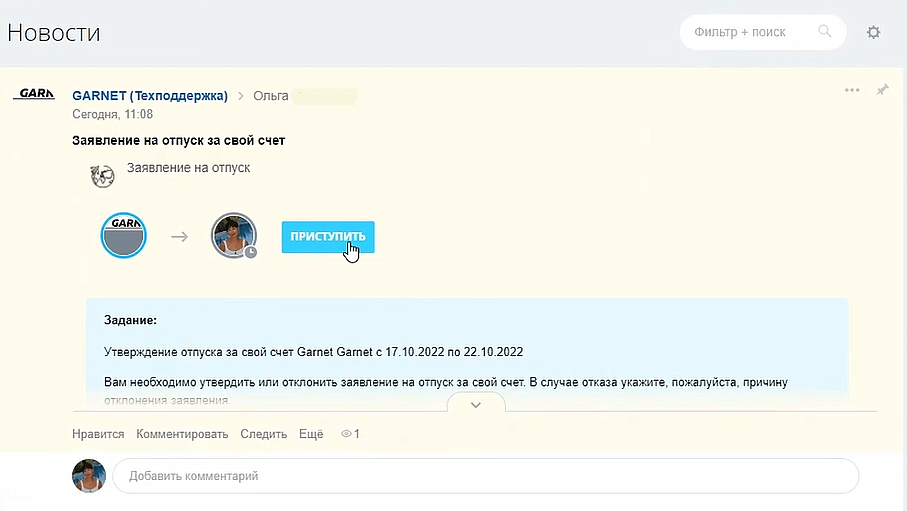 The leader starts to perform, he hasall information upon application, as well as for how many calendar days the vacation is requested.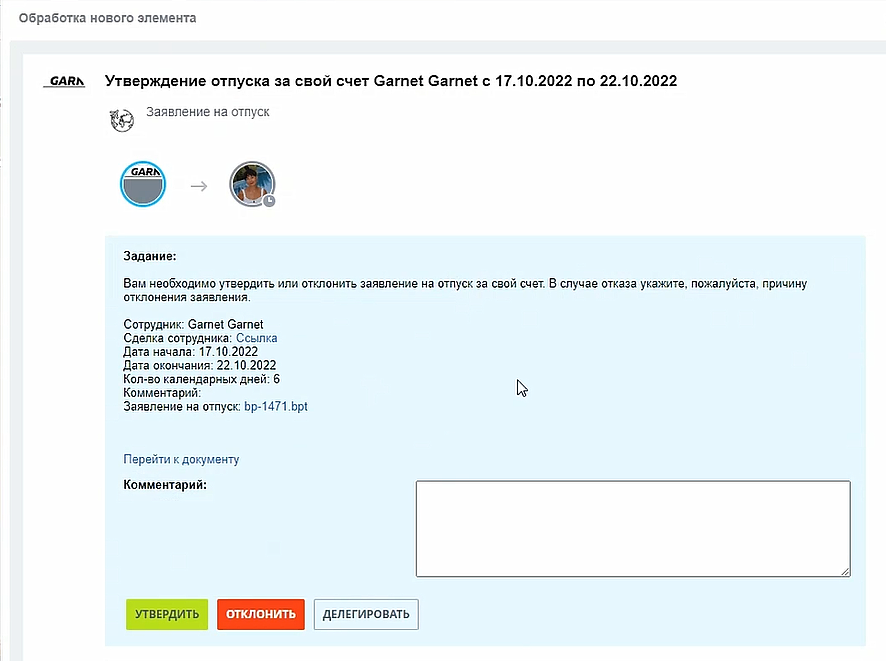 Application card
The card displays all stages of approval from the accountants involved in the calculation to the director, who finally approves the application. The card itself moves along the funnel, depending onstatus statements.


Vacation Information
In the kanban by status, you can see which of the employees is currently on vacation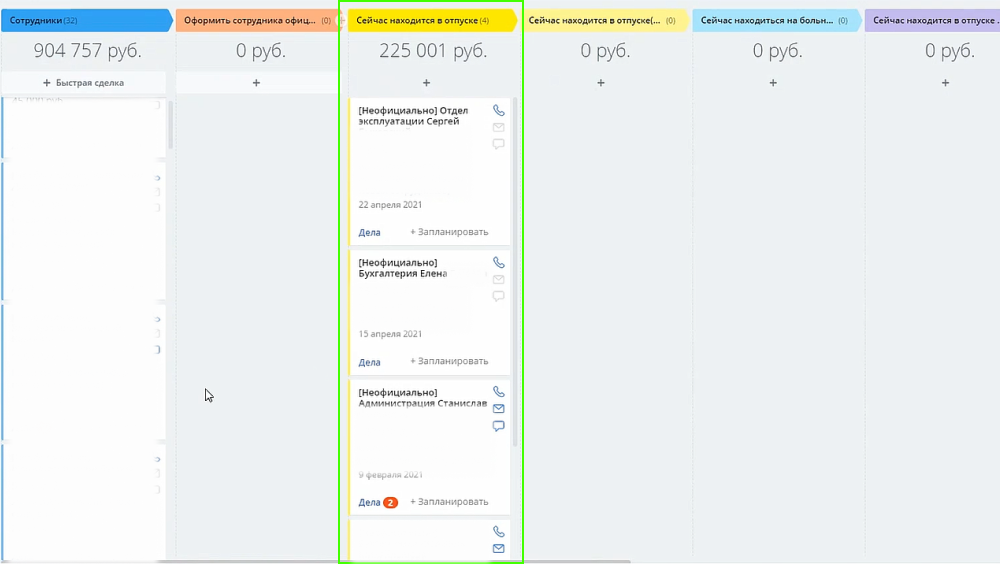 And in the processes in the Ribbon, you can apply different filters to display the necessary information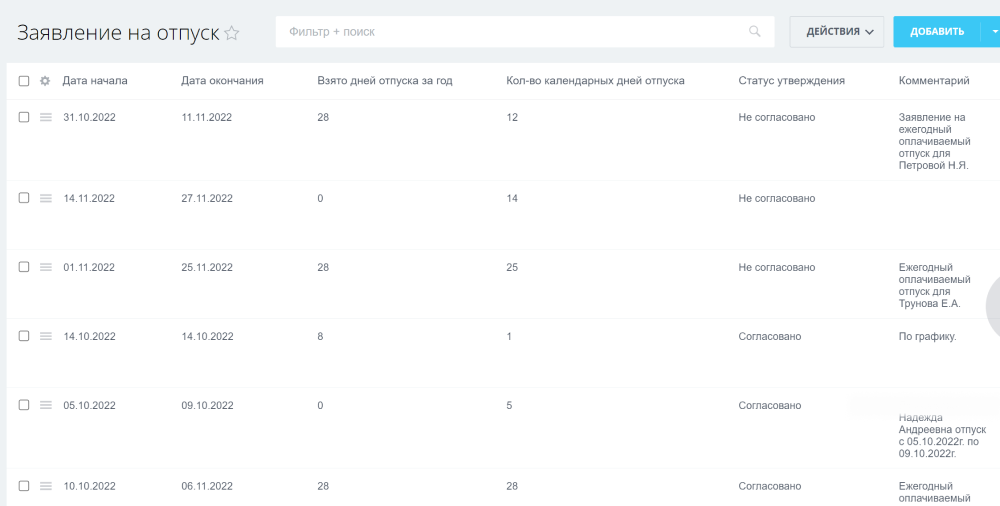 Have questions
or need to find a solution
to Your

problem?
Leave a request by filling out the feedback form. Our expert will contact you as soon as possible